Thank you for stopping by to learn about us. We have been holding Bible studies in the area since 2017 as we build our launch team and get this exciting new church off the ground. We have almost two dozen people who are part of the church vision. If you are interested in joining our vision for a new, Spirit-filled, Bible-believing church in this area, please contact us. There is a place for you here and a role you can play in this great endeavor!
Our Leadership
Lead Pastor Scott Lynn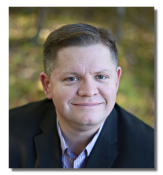 Scott has been involved in ministry for 20+ years, starting as a youth worker and serving roles in small and large churches as a youth pastor, Bible Study teacher, pulpit preacher, and outreach pastor. He also has taught college-level theology classes at three Michigan campuses for Purpose Institute over the past 10 years. Scott currently serves as the Assistant Pastor at Life Pentecostals in Livonia.
Scott holds college degrees in Computer Science, the Physical Sciences and Theology. He began writing his own Bible study curriculum in 2012, and has published multiple Bible study resources, many of which are available for free on our church resources page.
Scott was also shocked to discover that he could participate in children's ministry through a "long-lost twin brother" he never knew he had. Dr. Johann, a Mad-Scientist from Germany,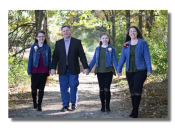 who uses science to teach about God and the Bible. More on that on our resources page.
Pastor Scott married the love of his life, Kendra, in 2000 and they have been a ministry team ever since. They have two daughters, Meredith and Kelsey, who spend their days crafting new creations when they are not helping with the music at Family Apostolic Church.
---
Kendra Lynn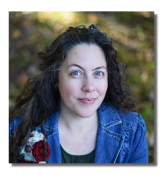 Kendra grew up in a Church Plant that began when she twelve. She quickly become an accomplished Sunday School teacher, worship leader and choir director. Since marrying Scott, they have started numerous Bible Study groups and have taught Bible Studies together as well as Kendra teaching and leading her own groups. Kendra comes from a musically talented family and was part of the Robert's Family Trio (with her mom and sister), until some guys came along and broke it up by marrying the Roberts' daughters.
Kendra continues to teach and help write some of our Bible studies, she helps coordinate our small group ministry, as well as leading the worship team and playing keyboard in the music department of Family Apostolic Church.
---
Pastor James and Patricia Roberts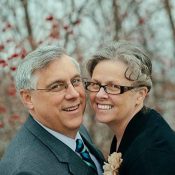 James is an ordained minister with the United Pentecostal Church International. He received a Bachelors in Education from the University of Michigan and attended Western Apostolic Bible College (now Christian Life College) in Stockton, California. He served as the principal of Apostolic Christian Academy in Ypsilanti, Michigan for 20 years. James and his wife, Patti, founded and pastored New Life Church in Garden City, Michigan for 19 years.
Presently, James and Patricia are pastors at Family Apostolic Church. James preaches monthly and teaches Bible Studies every week. Patti currently assists with the worship team by playing the piano as well as singing. She also helps her daughter, Kendra, with Bible Studies and the kids at Family Apostolic. James and Patti have been happily married for over 45 years. They have two daughters and four grandchildren.
---
Pastor Anthony and Christy Harper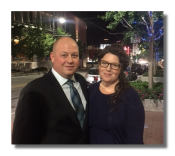 Family Apostolic Church is a "daughter work" or a new church plant out of Life Livonia Church. They started their church plant in 2001, and Life is a thriving church in the Livonia community.
Pastor Anthony Harper serves as the mentoring pastor supporting Pastor Scott and Kendra and the rest of the Launch Team in this effort. We are incredibly thankful for their support and contribution to churches in the Detroit Metro area.
---
Gavin White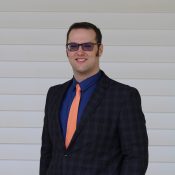 Gavin grew up at Faith Apostolic Church of Troy. As a teen, he helped in church, from multimedia to singing on the worship team. In 2009, he went on his first missions' trip to South Africa. This life-changing journey was followed by trips to Madagascar, Greenland, and China.
After being miraculously healed from a long-term illness in 2014, he felt a strong pull towards the ministry. As a Bible Quizzer, Gavin has maintained a great love for the Word and dedicated his time to studying and teaching it. He has taught multiple Bible Studies all over southeast Michigan.
Gavin is pursuing his ministerial credentials while assisting at Family Apostolic Church in everything from preaching, teaching, singing on the worship team, to lifting the not-so-occasional heavy object.
---
FAC is a 2019 Launch Church following the model and training we received from the North American Missions department of the UPCI. We believe we need more Spirit-filled, Bible-believing churches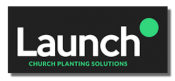 in North America, not less, and now is the time to launch them. Scott and Kendra Lynn have been involved in home missions church work for years, but they chose to fully participate in the excellent training and mentoring from the Launch Program.