Dr Johann – A Mad Scientist for Jesus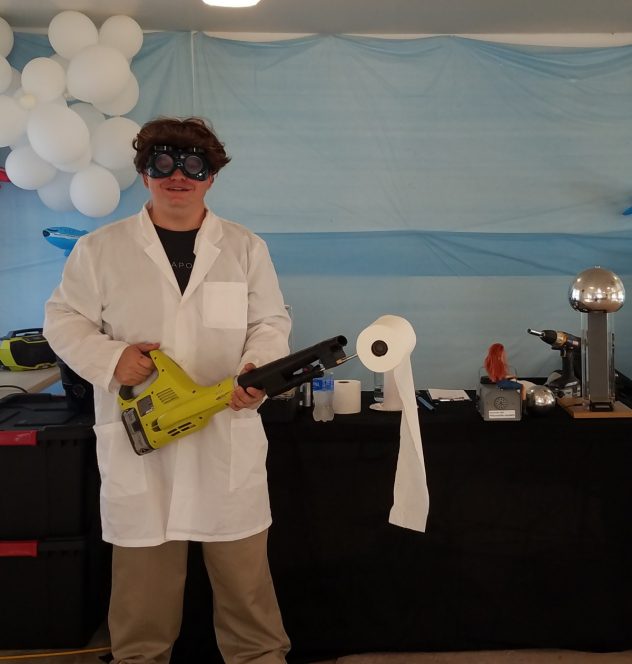 A few years ago, Pastor Scott was amazed to discover that he has a long-lost twin brother, separated at birth, who grew up in Germany and became a mad scientist. They have since reunited, and his "brother", Dr. Johann, periodically comes to America to apply his mad scientist skills for ministry at churches and church camps.
Dr. Johann, when not ministering, is often immersed deep in scientific endeavors in his laboratory. So the best way to reach him is to contact Pastor Scott at Family Apostolic Church, or through Kendra Lynn on Facebook, and one of them will drag Dr. Johann out of the lab and see if he can come to an event. It is true that he most often visits America in the summer months. Dr. Johann is not a big fan of the Michigan winters – which is strange, since his twin brother loves winter!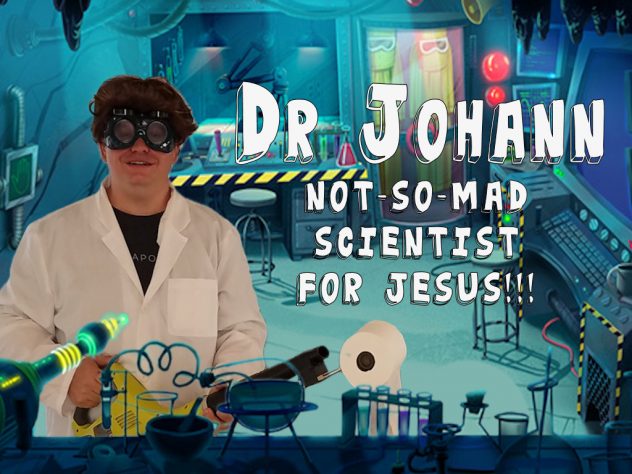 Johann has multiple lessons and science experiments to teach about Jesus and the Bible. In 2018, he has taught a series on the Power of God, the Plan of God and the Armor of God – and helped several churches with VBS weekends or weekend Children's Revivals.
He and his nieces (Meredith and Kelsey) clean up their own mess after praying with kids. He has never set a church on fire, but he has set his demonstration table on fire twice. He does follow careful safety protocols, and only allows volunteers to come up for appropriate activities. The fire extinguisher on the table is not a prop! These are real experiments and scientific examples – both powerful and memorable for all ages.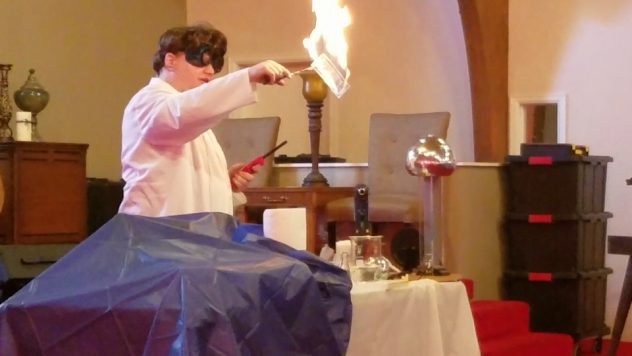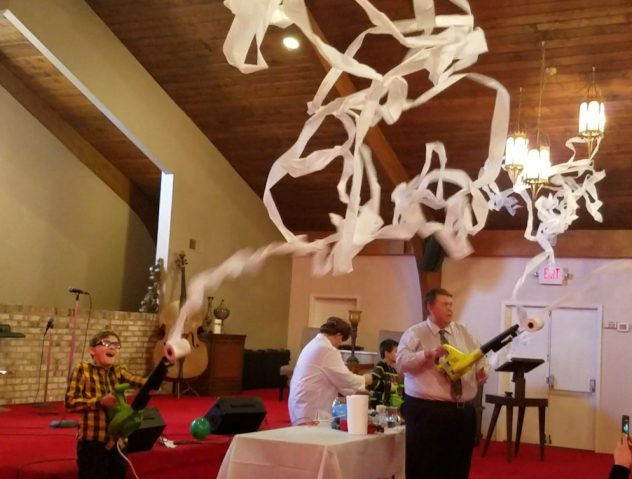 Dr. Johann and Pastor Scott look very similar – they are twin brothers after all. Many kids have wondered and even suggested they might be one and the same individual. Both Dr. Johann and Pastor Scott are disturbed at this suggestion, both believing that each is the more handsome brother. Unfortunately, since Pastor Scott often helps behind the scenes, it is difficult to get them in the same room at the same time. It's also difficult to get Dr. Johann to stop doing science long enough to relax and pose for a picture. We did capture a rare moment of Johann and Scott sitting on the couch together. This should end the controversy over whether Dr. Johann is a secret identity for Pastor Scott…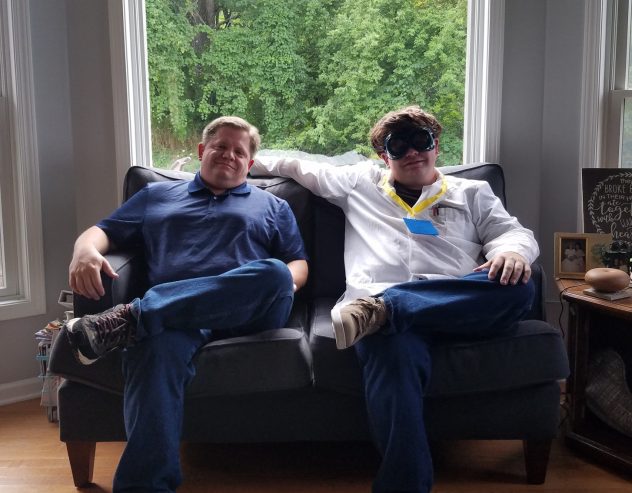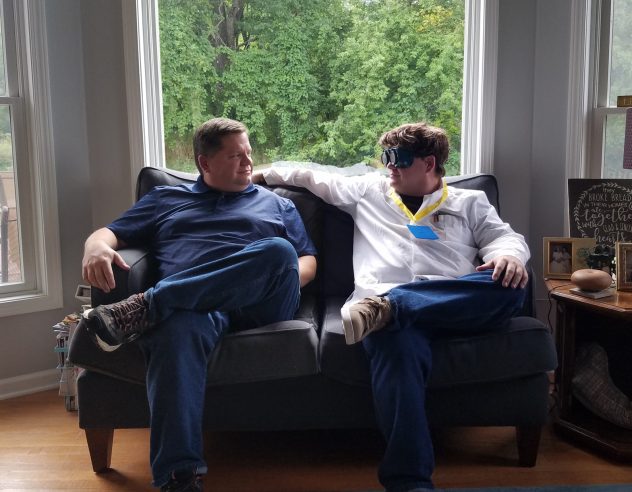 Dr. Johann would love to come and be a blessing at your next Kid's Ministry event. Contact Family Apostolic Church or Kendra Lynn on Facebook to check on his availability.